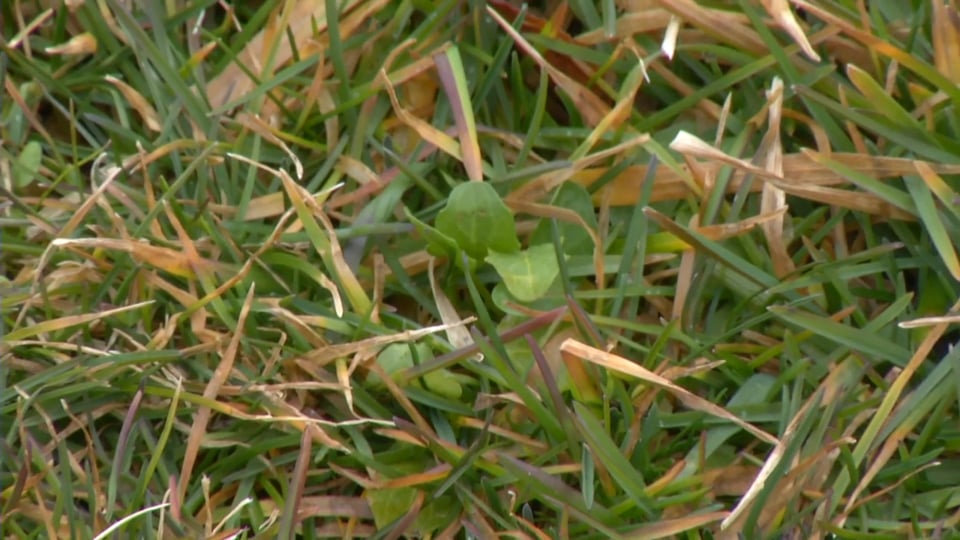 Tips from Toby – Fall Final Weed Tip
Even Toby gets weeds in his lawn. This Fall lots of tiny weeds that he missed in the early Fall are now getting bigger. You can't just run out and apply weed control over Fall seeded lawns. Toby shows you what to do to control those little weeds popping up now so they won't be a huge problem next Spring. Remember, Fall seeded lawns are still fragile enough that too much weed control can kill that new grass that is growing now, so proceed carefully and stay follow Toby's Fall Lawn Program for the Best Lawn on the block. Fall Fertilize Step 2
If you haven't applied your first application of Fall Lawn Starter - get going! Step 2 starts next week and you'll want to get armed and ready with Winterizer Fertilizer to keep the progress growing! This Fall 3 step fertilization process is one of the most important things you can do for your lawn all year. We also show you how to safely get rid of those pesky weeds in newly seeded areas, what tillering and rhizoming means and how it is happening right now and much more! Fall Weeds
Those little weeds popping up from the late Summer heat will be the big weeds causing you problems next Spring. Now is the time to take care of them. We show you the right way to control weeds. If you have seeded your lawn, avoid this tip altogether. You do not want to spray weeds while new lawn seed is down or germinating. You can control those weeds after the new grass is strong enough to withstand chemical applications. We'll help you deal with those issues at a later date.